AllCells: Quality Cells for Quality Science
---
Since its inception in 1998, AllCells, a Discovery Life Sciences Company, has focused on advancing science in an innovative, collaborative, and client-centric manner. In our corporate video, AllCells' Founder, Jay Tong, describes his early days in research and the motivation behind pioneering the tissue supply industry, built to support biomedical research programs at market-leading speed. Key AllCells employees also discuss how the company embodies a "Science at your Service™" attitude through the provision of high-quality products and services that puts our customers and their research first.
Mission
---
At AllCells, our mission is to support researchers and their groundbreaking discoveries in cell and gene therapy (CGT). By providing GMP-compliant and RUO products, custom donor management services, and integrated analytical capabilities, AllCells continues to be the preferred solutions provider for the CGT community and life science industry.
Our mission is to serve the industry through:
Tissue procurement to support basic research to commercialization
Access to 10,000+ recallable donors and scalable donor pools
Global network of apheresis collection centers
Reliable data from expert characterization and analytical services
Diseased biospecimens to support basic research and beyond
Donor recruitment and retention
Customizable tissue/cell collection protocols
Vision:
Deliver top quality products and services, as well as integrated analytical services, to support the entire CGT continuum–from basic discovery through commercialization
Establish partnerships with biomedical, pharmaceutical, and life science companies across the globe to deliver product solutions and streamlined supply chain logistics
Scale and enhance AllCells' client-focused collection facilities, operational capacities, and donor networks to satisfy the growing needs of the CGT industry
AllCells' Areas of Expertise:
---
Highly characterized RUO and GMP apheresis and marrow-derived products
Streamlined access to the largest commercial inventory of hyper-annotated™ diseased biospecimens
Robust and scalable donor network cell supply
Full pack/bulk immune cell isolations and made-to-order custom products
Expert cryopreservation methods and expansive cryopreserved inventory
Program-specific cell processing and technology transfers
Proprietary Donor Management System (DMS) and donor management services
Hyper-annotated™ reliable and recallable donor pool
Adherence to GMP Guidelines (21 CFR 1271) and eQMS framework
Expert project management and consulting services
FDA-registered, IRB-approved, AABB-compliant donor facilities
Integrated characterization and analytical services to support all stages of drug development
Our Promise
---
At AllCells, we understand that highly characterized and clinical grade starting materials are essential to support your cell and gene therapies. We are committed to help you bring innovative treatments to market faster by helping streamline CGT programs with GMP and RUO solutions.

The Right Cells
Access to 10,000+ recallable donors and scalable apheresis collection facilities
Extensive portfolio of GMP and RUO solutions for autologous and allogeneic programs
Quality, viability, and deliverability you can trust
Customizable tissue/cell collection protocols
Customized services to meet project requirements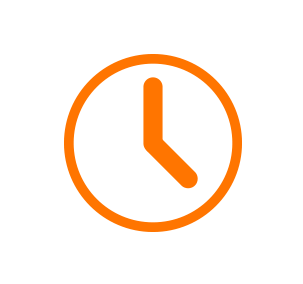 At the Right Time
Fresh and cryopreserved shipments are available across the globe
Rapid and on-demand access to the right cellular starting materials
Deliverability of >98.5%
Highly communicative and collaborative team with < 24hr response time

AllCells Capabilities
Over 30 combined years of industry expertise in tissue procurement and cell processing
Comprehensive donor management services to efficiently recruit, screen, collect, monitor, and maintain essential donors
Global network of collection facilities for unparalleled access to reliable and recallable donors
Integrated analytical services to support CGT research, development, and manufacturing
History
---
Since its inception in 1998, AllCells has earned a reputation as the go-to provider of highly characterized primary cell and tissue products, supporting global biomedical organizations in our quest to develop and manufacture novel drugs and cell therapies. Leveraging decades of expertise in hematology and immunology cell isolations, combined with on-site tissue collection operations, AllCells is known for providing high quality source materials for a diverse range of applications.
In 2022, Discovery Life Sciences and AllCells joined forces to create one of the industry's largest dedicated client donor pools. The collective global network of FDA-registered donor collection facilities, located adjacent to GMP-compliant cleanrooms and characterization labs, are complemented by the world's largest commercial inventory of diseased, hyper-annotated™ biospecimens for optimized operations and accelerated timelines for our clients. The close proximity enables immediate processing and cryopreservation for unparalleled quality with the highest viability, purity, and cell count available. With more than 30 years of collective cell and gene therapy (CGT) experience, AllCells and Discovery will focus on providing revolutionary products and services with greater speed and reliability to satisfy the entire CGT continuum from basic discovery through commercialization to bring the vision of Science at your Service™ to life.
AllCells Founded in Berkeley, California by Jay Tong, M.D.
Published first catalog offering a wide range of products and bioservices.
Delivered directly to local, domestic and global customers
Further diversified product portfolio by adding numerous CD34+ isolated cell products and fresh cord blood.
Achieved the "Fast 50 Award" award from the United States Pan Asian American Chamber of Commerce
Established IRB-approved, state-of-the-art donor facilities to collect cells and whole tissue from a large repository of recallable donors which enables custom orders to be fulfilled in the shortest time in the industry
Established IRB-approved, state-of-the-art donor facilities to collect cells and whole tissue from a large repository of recallable donors which enables custom orders to be fulfilled in the shortest time in the industry
Employed cutting-edge processing tools, such as AutoMACS and CliniMACs
Achieved the "Fast 50 Award" award from the United States Pan Asian American Chamber of Commerce
Ranked among the fastest growing privately owned United States companies by Inc. 500.
Relocated to AllCells existing Headquarters in Alameda, California.
Expansion of Worldwide market channels
Began delivering GMP Clinical Grade products to the biomedical research market.
Grand Opening of AllCells Boston offices.
Integrated enterprise systems solutions Oracle Netsuite.
Clinical Grade Donor Pool is launched.
Two Bi-Coastal Successful Collection Sites.
Added Cryo Leukopaks to extensive cryopreserved portfolio
Grand Opening of AllCells Houston offices
GMP continued product expansion
Discovery Life Sciences acquires AllCells to create a new market leader in the procurement and customization of human cellular starting materials with integrated analytical services to advance cell and gene therapy programs.
Leadership Team
Glenn Bilawsky
Chief Executive Officer
Glenn P. Bilawsky is the Chief Executive Officer of Discovery Life Sciences, the global market leader in biospecimen analysis and procurement to the global pharmaceutical, biotechnology, and diagnostics industries. He started his life sciences career in 1979 at McNeil Pharmaceutical, a division of Johnson and Johnson and brings more than four decades of experience in pharmaceutical, sales, marketing, and research and development, contract research and health economics services to Discovery.
Since 2000, he has established and sustained the aggressive growth of four companies that employed as many as 4,000 staff worldwide; these included privately held companies and a global division of UnitedHealth Group. Glenn has participated in the acquisition of over 40 companies and the successful sale of three. Prior to joining Discovery Life Sciences, Mr. Bilawsky held CEO positions at Precision Health Economics, the i3 division of UnitedHealth Group, and INC Research, now
Syneos Health.
He also held senior executive positions at Quintiles, Inc., now IQVIA, Inc., and Pharmaco LSR, now PPD, Inc.
Danny Zheng, MBA
President
Danny Zheng has held CEO and CFO positions in several public companies listed at the NYSE, American Stock Exchange (merged into NYSE), and OTC Markets. Danny has extensive experience in managing complex global entities, business development and transformation, finance, and SEC compliance in the information technology, consumer product, and hedge fund industries. Most recently, Danny was the CEO of GlassBridge Enterprises, Inc. a public traded investment advisor focusing on technology-driven quantitative funds.
In Danny's early career, he worked in the computer motherboard industry and served as general manager of the Latin American region for a major brand. During his tenure, he established distribution channels throughout the Latin American region and pioneered a motherboard manufacturing facility in the Brazil free trade zone – Manaus, Amazonas.
Danny holds an MBA degree from the Wharton School at the University of Pennsylvania and a Bachelor of Arts in Accounting from Nankai University (China). Danny is also a Certified Public Accountant.
VALERIE GOODWIN-ADAMS, MBA
Chief Revenue Officer
Valerie Goodwin-Adams, CRO, joined AllCells in 2018 to develop and lead AllCells' marketing, sales, and customer success strategies. Valerie brings over 25 years of extensive top-line revenue-generating experience in FDA-regulated, biopharma, and medical device industries to AllCells. Prior to joining AllCells, Valerie served as the Sr. Director of Global Marketing and Development at Abaxis Global Diagnostics (acquired by Zoetis for 2.2B) for 13 years, where she built a Global Diagnostic Direct Sales, Product Management and Marketing Teams. Valerie has held product marketing and sales development positions of increasing responsibility at Agilent Technologies, Dako Cytomation, and Cadence Design Systems.
Valerie holds a B.A. in Communications from San Jose State University, CA, and an MBA from Brigham Young University (BYU) Marriott School of Business, UT. In addition, Valerie holds a Digital Marketing Certificate from Cornell University and an Advanced Global Leadership Certificate from Lucas Graduate School of Business.
Tiffany Olivia Salas-Morris
SVP Marketing, Discovery Life Sciences
Tiffany O. Salas-Morris is the Senior Vice President of Marketing for Discovery Life Sciences (DLS), the company of Biospecimen and Biomarker Specialists™, combining the world's largest commercial biospecimen inventory and procurement network with preeminent multi-omic biomarker service laboratories and cell-based solutions to help advance new therapies for cancer, infectious disease, and other rare and complex conditions. In 2003, Tiffany started her life sciences career as a Senior Assistant Scientist at Ambion, now a Thermo Fisher company. Since then, she has used her strong scientific and technical background to make an impact in various commercial, corporate, and clinical roles at global diagnostic companies, life science companies, contract research organizations, and specialty contract laboratories including PPD, Myriad RBM (now a Q2 company), Crown Bioscience and med fusion (now a Quest Diagnostics company). She brings DLS nearly 15 years of leadership experience in marketing, corporate strategy, and product development. Tiffany has been an integral leader at DLS for 4 years, helping achieve its aggressive growth objectives and is committed to helping DLS deliver the market's most innovative suite of solutions to help scientists accelerate precision medicine programs throughout every stage of development. Tiffany obtained a Master of Science in Biotechnology from Johns Hopkins University and holds a Bachelor of Science in Biochemistry from Texas State University.
LAUREN GREENE
Vice President, Donor Management
Lauren Greene joined AllCells in 2016 to develop and lead AllCells' Donor Management Program. With a background in blood banking, Lauren brings with her an innovative approach to donor management, marketing and recruitment. Prior to joining AllCells, Lauren held many positions for 9 years at the American Red Cross where she focused on database asset management and apheresis donor recruitment. Lauren has an extensive focus on project management, new process implementation, regulated operations, system validations, and database management. Lauren holds a B.A. in English from Bridgewater State University.
SHEILA SMITH, RN, BSN, HP (ASCP)
Vice President, Clinical Operations
Sheila Smith, Senior Director of Clinical Operations, joined AllCells in July 2014. Sheila brings over 30 years of clinical experience with specialization in therapeutic and donor apheresis, immunology, and clinical research to AllCells. Additional experience includes fiscal management, state and federal regulatory compliance, development of standard operating procedures, and quality programs.
Prior to joining AllCells, Sheila served as the Apheresis Regional Manager at Fresenius Medical Care, where she was responsible for the operations and clinical oversight of a Northern California mobile apheresis program serving over 65 hospitals and healthcare organizations. Sheila holds a B.S. in Nursing (Grand Valley State College, Allendale, MI) and a Hemapheresis Practitioner Certification through the American Society for Clinical Pathology.
CARLOS CONEJERO, MBA
Senior Director, Quality Assurance & Quality Control
Carlos Conejero is a Senior Quality Management professional offering over 14 years of cumulative experience in the areas of quality systems, quality assurance, and quality control operations management. Carlos provides solutions and promotes continuous improvements to final product and service quality, customer satisfaction within the cell therapy, medical, pharmaceutical, and biotech sector. Recently, Carlos has also held Quality leadership roles in QA, QC, and QS of increasing responsibility at Minaris Regenerative Medicine (former HCATS). Carlos holds an MBA degree from Camaguey University, School of Business, Camaguey (Cuba), and Bachelor of Science in Industrial Engineering from Universidad Central de Las Villas, Santa Clara (Cuba).
ERIC LAU
Head of Manufacturing Operations
Eric joined AllCells in 2012 as part of the manufacturing team. Since then, Eric has since grown with AllCells in the areas of assay services, procurement, project management, technical-commercial support, customer success, and sales operations. Eric currently leads and direct AllCells' operations, including production planning, production lab, and material management. Eric's operations team carry out daily operations related to RUO and GMP-compliant cell processing. Eric holds a B.S. in Biology from UC Irvine and a M.S. in Quantitative Systems Biology from UC Merced.